"The Mask (aka The Speaker)"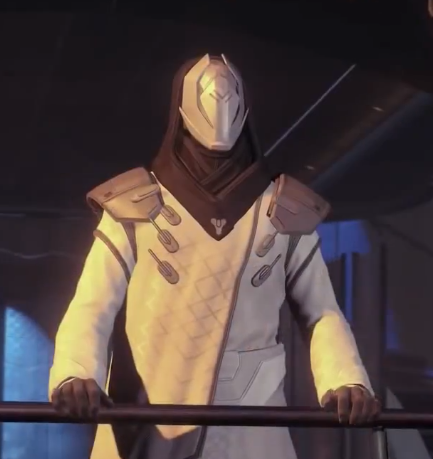 Information
The Mask is an Awoken male character in the City, who seems to be an adviser for the Guardians.
- The Mask: "Your mission is vital, Guardian. If you succeed, you will become legend. If you fail, this city will fall and the last light of civilization will go out."
For those of you whom doubt his race, you can get a close up of his skin behind the mask & you will find that it is blue and wrinkled